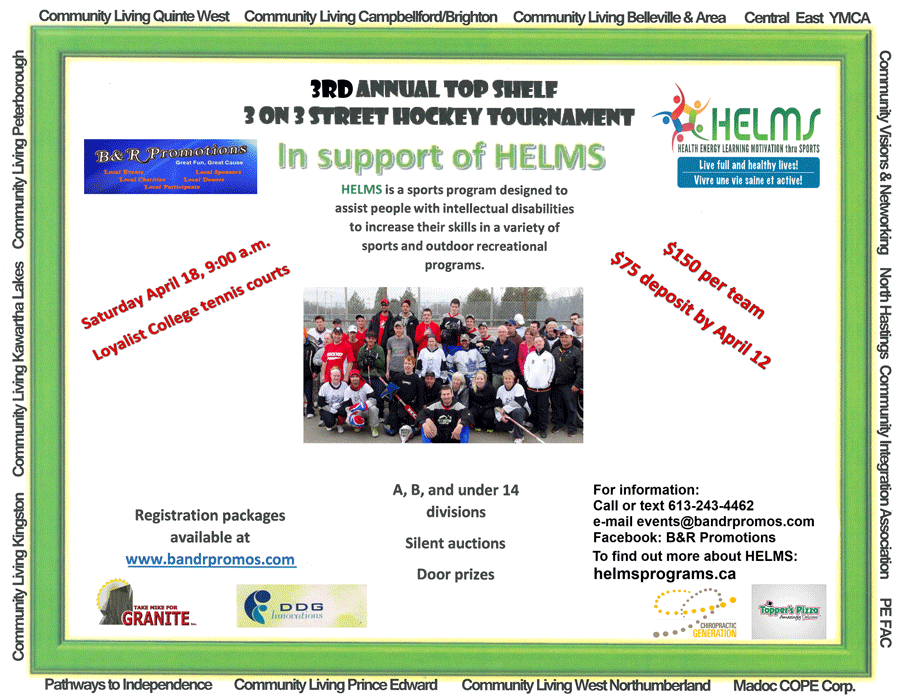 We had an excellent tournament.  The weather couldn't have been better.  Eight teams played hard and had a lot of fun.  Congratulations to the Rock 107 Team  who out shot their opponents to make it to top spot. 
We would like to thank everyone who participated and helped out.  We couldn't do it without you.
A special "Thank You" to B&R Promotions for making the ongoing commitment to hosting this tournament.  HELMS is not funded so all fund raised dollars and donations are appreciated.
Please join us this time next year for the 4th Annual Top Shelf 3 on 3 Ball Hockey Tournament.